Automotive Grade Linux™ Showcase at CES 2019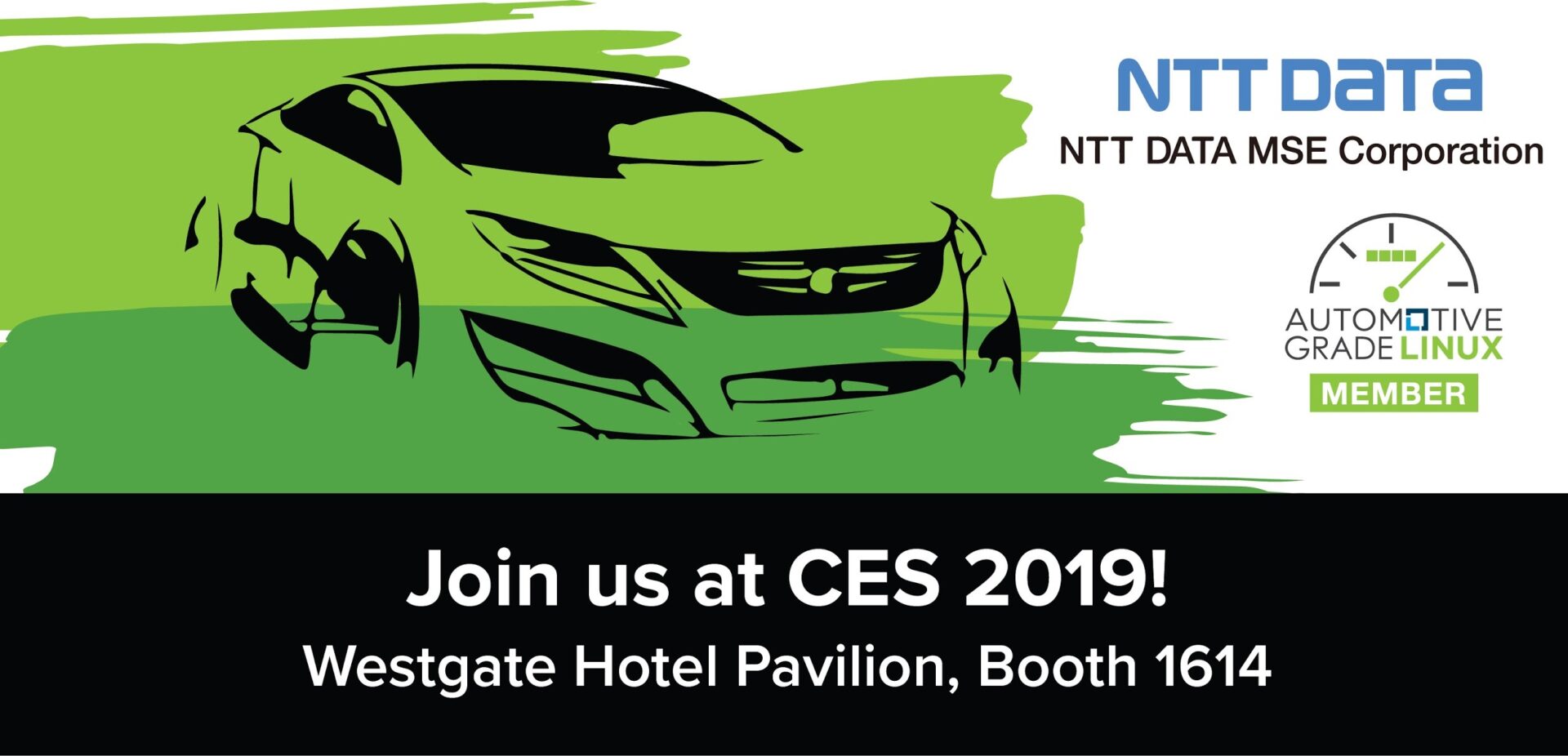 It's that time of year again- CES 2019 is quickly approaching! If you're going to be onsite at CES 2019 in Las Vegas, we'd like to invite you to come visit the NTT DATA MSE Corporation space inside the Automotive Grade Linux (AGL) Demo Showcase in The Westgate Hotel Pavilion, booth 1614. The AGL Ballroom will be open to the public from Tuesday, January 8, through Friday, January 11, 2019.
We will exhibit two demonstration systems.
Application Examples of SmartDeviceLink™ (SDL) Implemented on AGL:
Running SDL-enabled applications which support preventing driver distraction through leveraging vehicle data on AGL and managing permissions of SDL-enabled applications in cooperation with SDL Policy Server.
Head mount type AR Navi that incorporates and utilizes SDL and Edge AI on AGL:
A demo system to verify feasibility of realizing a new concept UI/UX which can be used in vehicles by combining a Head Mount Display(HMD) and multiple technologies, i.e., SmartDeviceLink™(SDL), Augmented Reality(AR), and Artificial Intelligence(AI).
We will also be participating in the AGL Evening Reception & Demo Showcase on Tuesday, January 8 from 6:00 – 8:00 pm PT. Space is limited, but you can request an invitation here.
We look forward to seeing you in Las Vegas!