Intelligent Transport Systems (ITS)
Developed Intelligent Transport Systems (ITS) for smooth traffic
on the basis of traffic information that is collected by various sensors on the road
ITS(Intelligent Transport Systems)
ITS solves the various challenges that involve road traffic such as accidents, traffic jams and environmental measures. It assumes an important role in supporting society.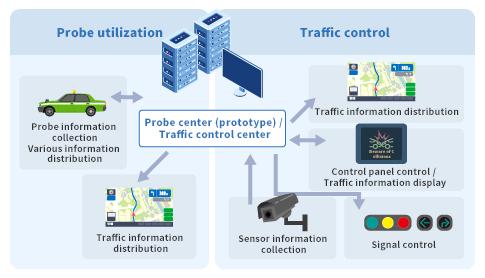 NTT DATA MSE's ITS initiatives
We develop systems for smooth traffic by comprehending all the latest road conditions and properly operating signals on the basis of traffic information that is collected by various sensors on the road.

In addition, we also develop systems to provide drivers with accident and traffic jam information via car navigation systems and information panels.